Genuine Leather
Only gets better with age
SnapMag Built-In
For precision alignment
MagSafe Compatible
iPhone 12 range compatible
Screen & Camera Protection
Extra level of protection
SnapMag
SnapMag Clear Case
---
Notify Me When Available
SnapMag Case allows for effortlessly magnetic alignment when paired with our SnapMount 3 or PowerBase 2 chargers. Even if you don't have the iPhone 12 with MagSafe, you will still be able to experience precision magnetic alignment as long as your device model is available for the SnapMag Case.
Available in Blush Pink and Midnight Black.
Tech specs & compatibility
Tech Specs
• Premium full grain leather
• Assembled by hand
• Microfibre lining inside
• Button cover protection
• 1mm raised front lip screen protection
• Protective camera ring casing
• Built-in magnetic alignment compatible with MagSafe
• Qi Wireless compatible
• Weight: 190g
Compatibility
The SnapMag case is designed to be used with SnapMount 3 and PowerBase 2. It is also MagSafe compatible and can be used on any Qi wireless charger.
Models Supported
Apple: iPhone 12/12 Mini/12 Pro/12 Pro Max, 11/11 Pro, 11 Pro Max, X/Xs/Xr/Xs Max, iPhone 8/8Plus, iPhone SE (2020)
Coming soon: Google Pixel models
Does it support the new iPhone 12 and MagSafe?
Yes, the SnapMag Leather case is compatible with MagSafe and is available for the latest iPhone 12 range.
Does the case protect my phone at all?
Yes, although the SnapMag is finished with a premium leather, it still offers excellent protection. SnapMag case offers 1mm front lip protection over the screen, camera ring casing, covered buttons and a soft touch microfibre lining inside to prevent hairline scratches.
Can I still use other Qi wireless chargers?
Yes you can, SnapMag case is Qi wireless compatible and should not have any issues charging on other wireless chargers
How does this work for my Samsung device, it doesn't have MagSafe?
Samsung devices do not have MagSafe compatability, however this will not be relevant to Samsung users. With the SnapMag case on your Samsung device, it will magnetically align to both SnapMount 3 car charger and our PowerBase 2 charging station.
Fast dispatch from our US warehouse.
You have 30 days to arrange a return with us.
The

new

SnapMag Case
Protective leather case with precision magnetic alignment
Protection Perfected
Our new genuine leather SnapCase Mag features a unibody design with built-in SnapMag ring for precise magnetic alignment.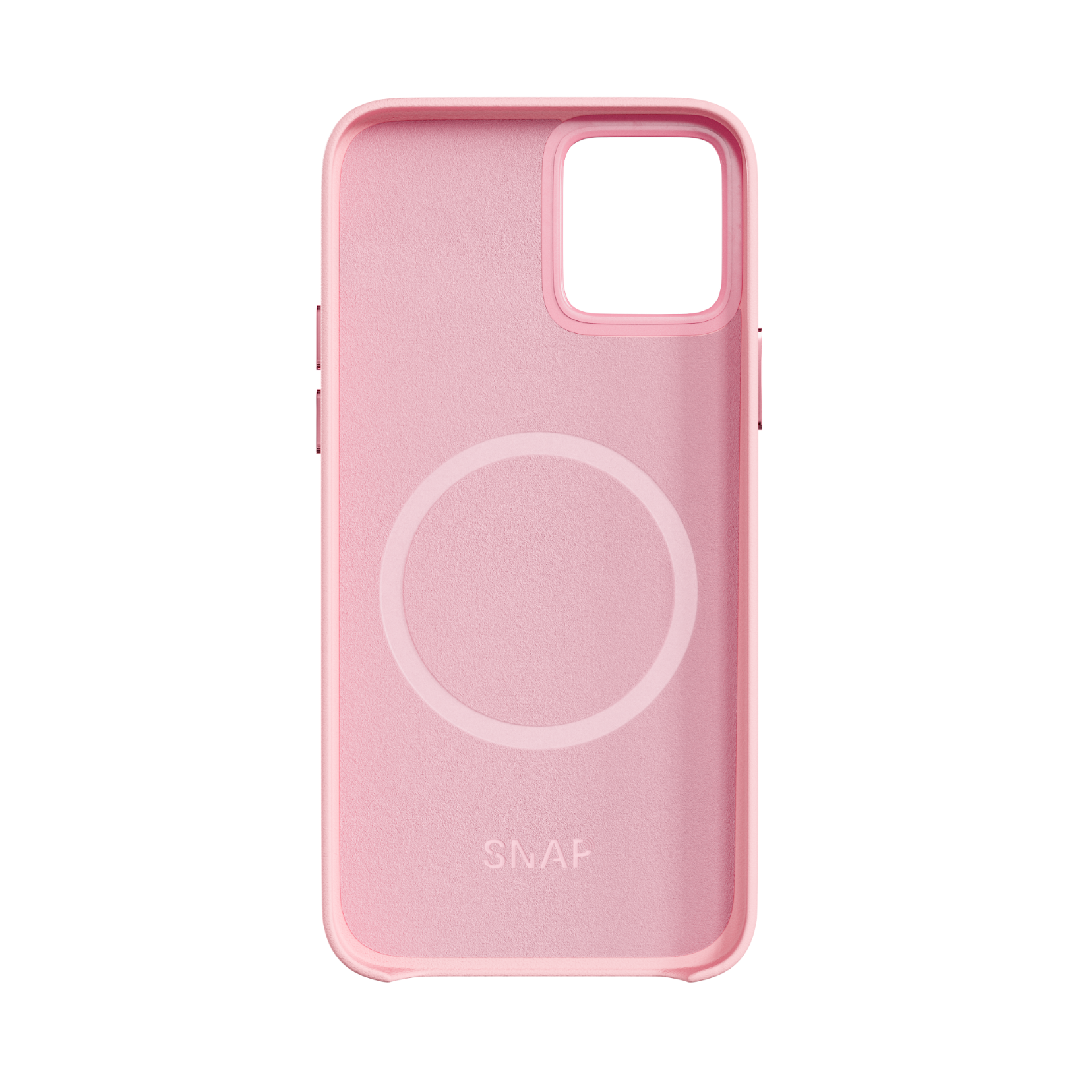 Built-In SnapMag Ring
SnapMag Case now has a unibody design with built-in SnapMag ring, giving it a seamless full body finish.
If you have upgraded to the iPhone 12 range, this is the case for you. Our new SnapMag Leather case now supports all MagSafe chargers. It also supports other iPhone models along with Samsung models as well.
Tech made beautiful
The SnapMag Case is hand assembled with premium full grain leather that performs better with age unlike other leather cases. The inside is finished with soft touch microfibre lining to protect your device from unwanted micro scratches. You will literally feel the difference.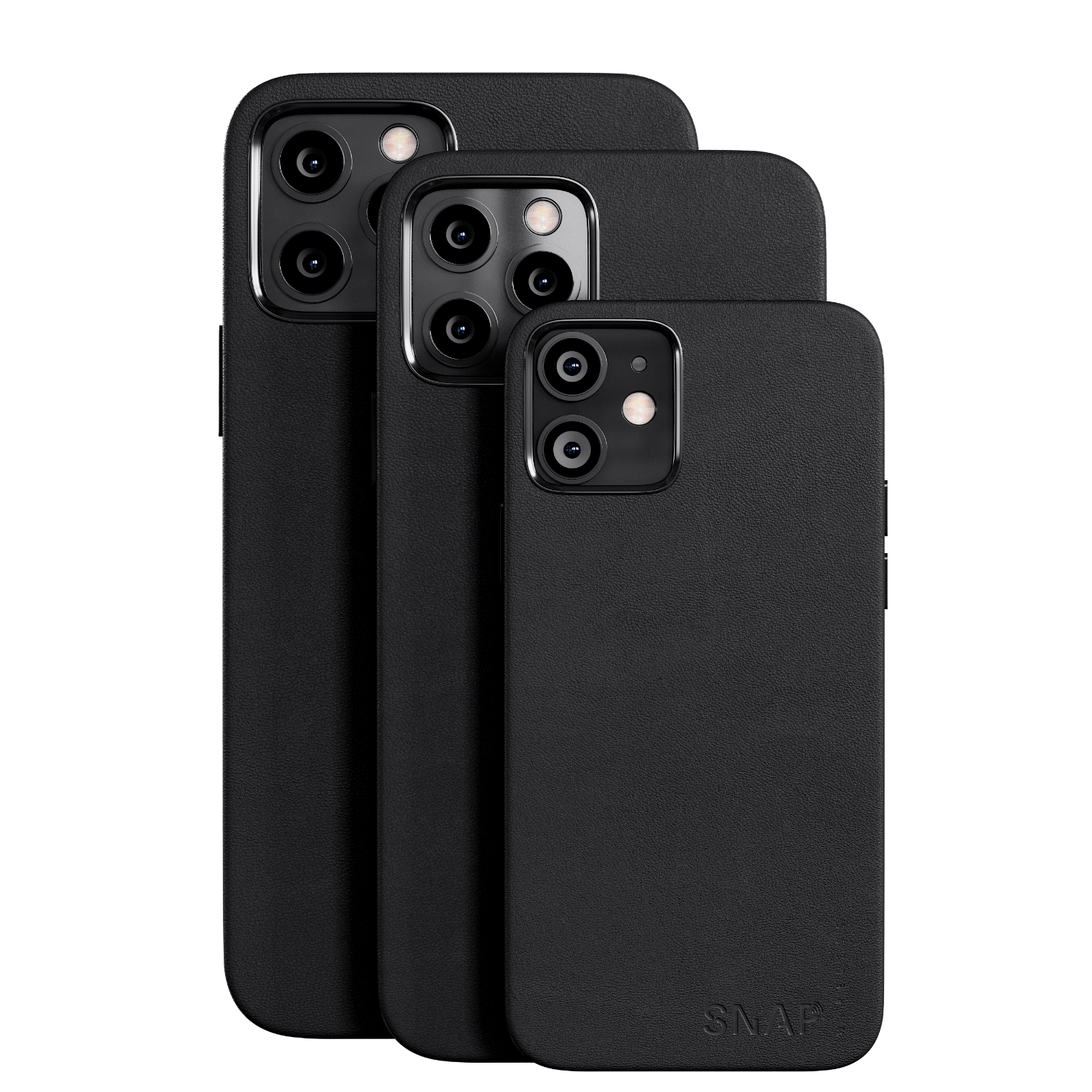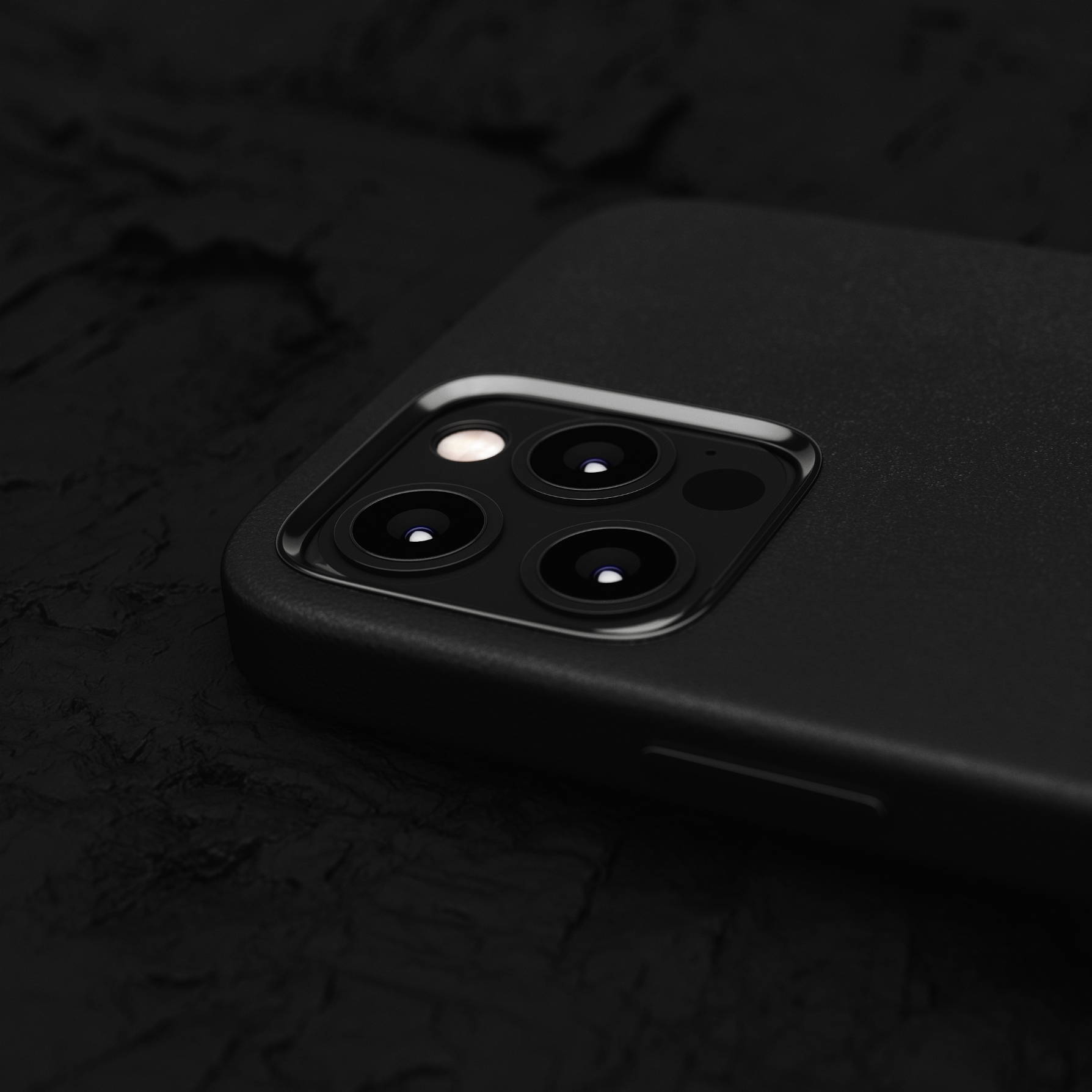 Camera Protection
Every purchased a 'protective' case without full protection? That's why we added a camera ring casing in the SnapMag case to provide you with extra protection, even for your camera.
Edge + Button Protection
SnapCase Mag also offers 1 mm raised edges along the front edges to protect your screen from accidental bumps and dings. Finally SnapCase mag also covers and protects all buttons while making them super tactile at the same time. .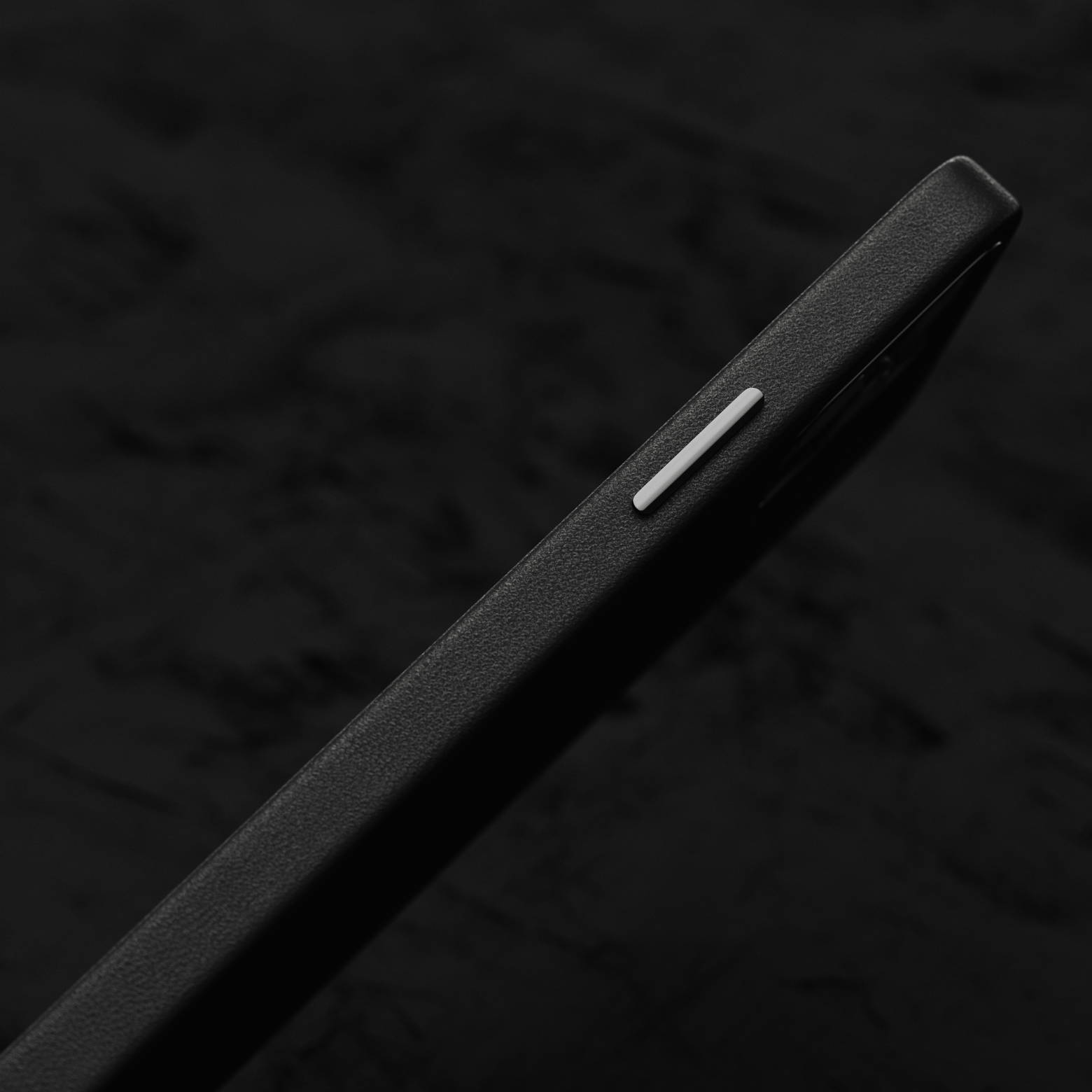 This product has no reviews yet.