BUY ONE GET ONE FREE
BUY ONE GET ONE FREE
BUY ONE GET ONE FREE
BUY ONE GET ONE FREE
BUY ONE GET ONE FREE
BUY ONE GET ONE FREE
BUY ONE GET ONE FREE
Dual 10W Fast Wireless
Fast Qi Wireless charging
Magnetic Alignment
Precision snap-in alignment
Three Devices At Once
Watch + Earbuds + Galaxy phone
Elevated Watch Charging
Stainless steel watch stand
The

Ultimate

Charging Station
The second generation of the PowerBase has arrived.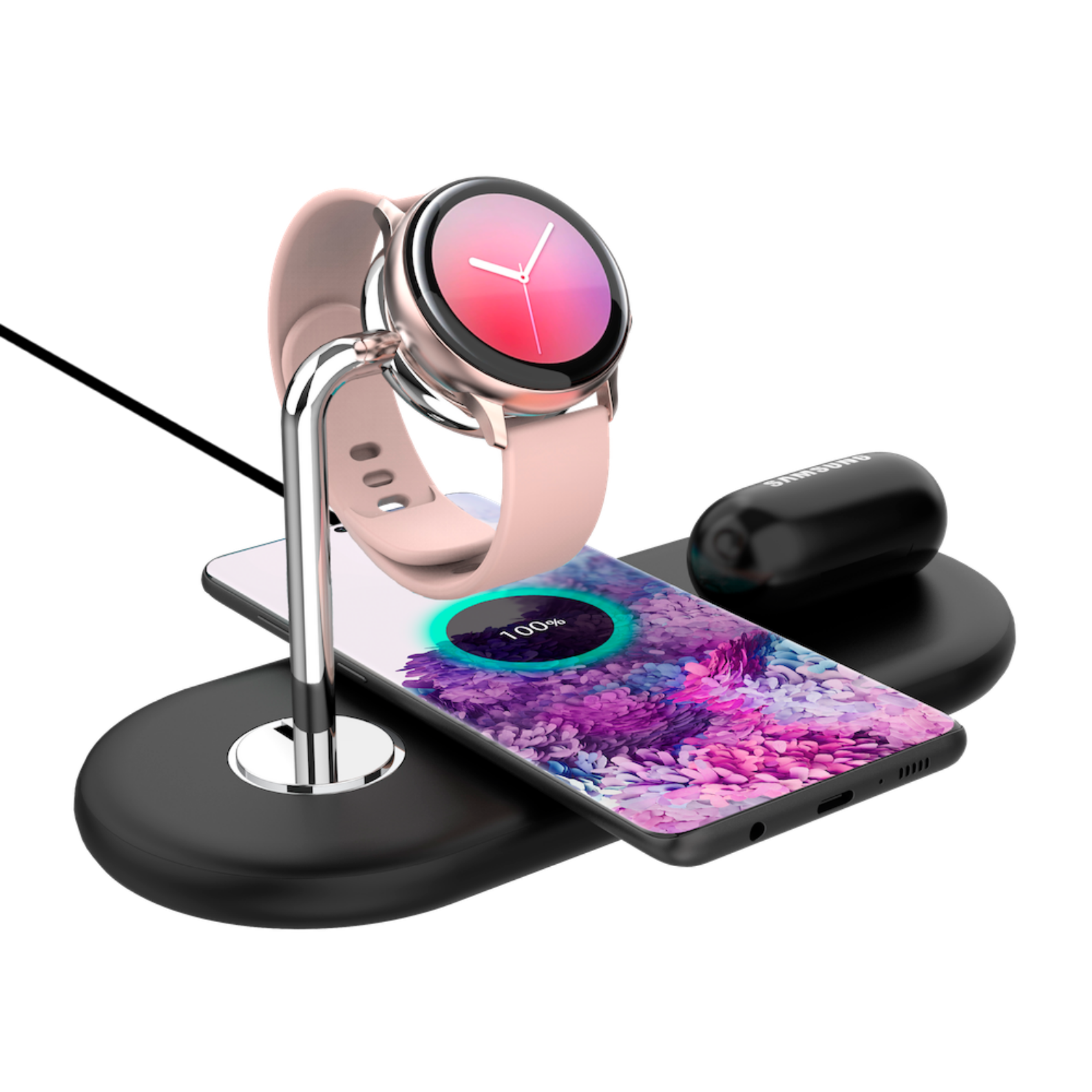 Three Devices,




One Single Cable
The way you charge multiple devices will change forever. No more messy cables, just simple, stylish, charging.
Precision
Magnetic Alignment
For the first time, the PowerBase now has built in magnetic alignment system in two sections. Bring your phone close to the PowerBase, and you will feel it pull and snap into place.
For Galaxy devices, make sure to use our SnapMag ring or our SnapMag leather case for this to work.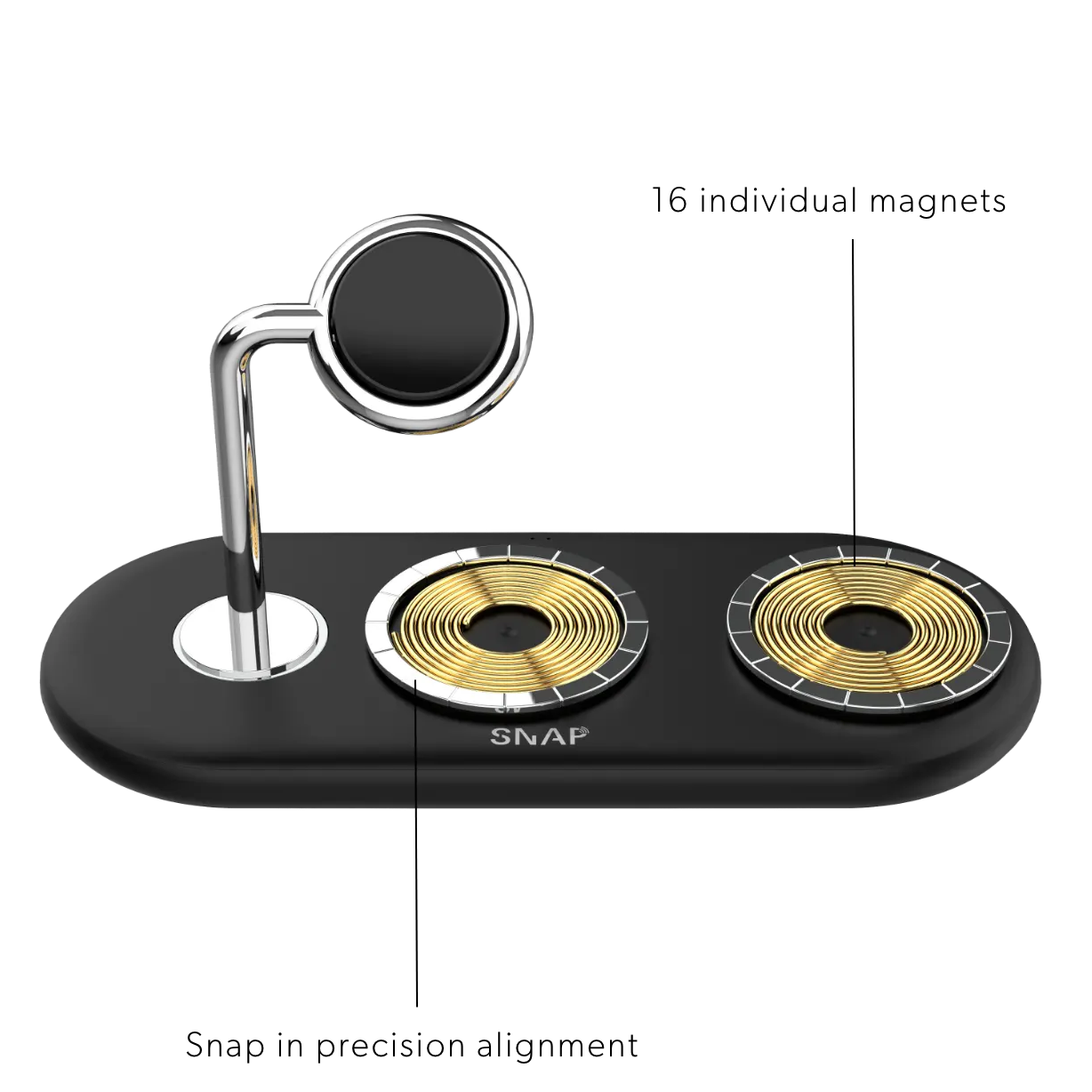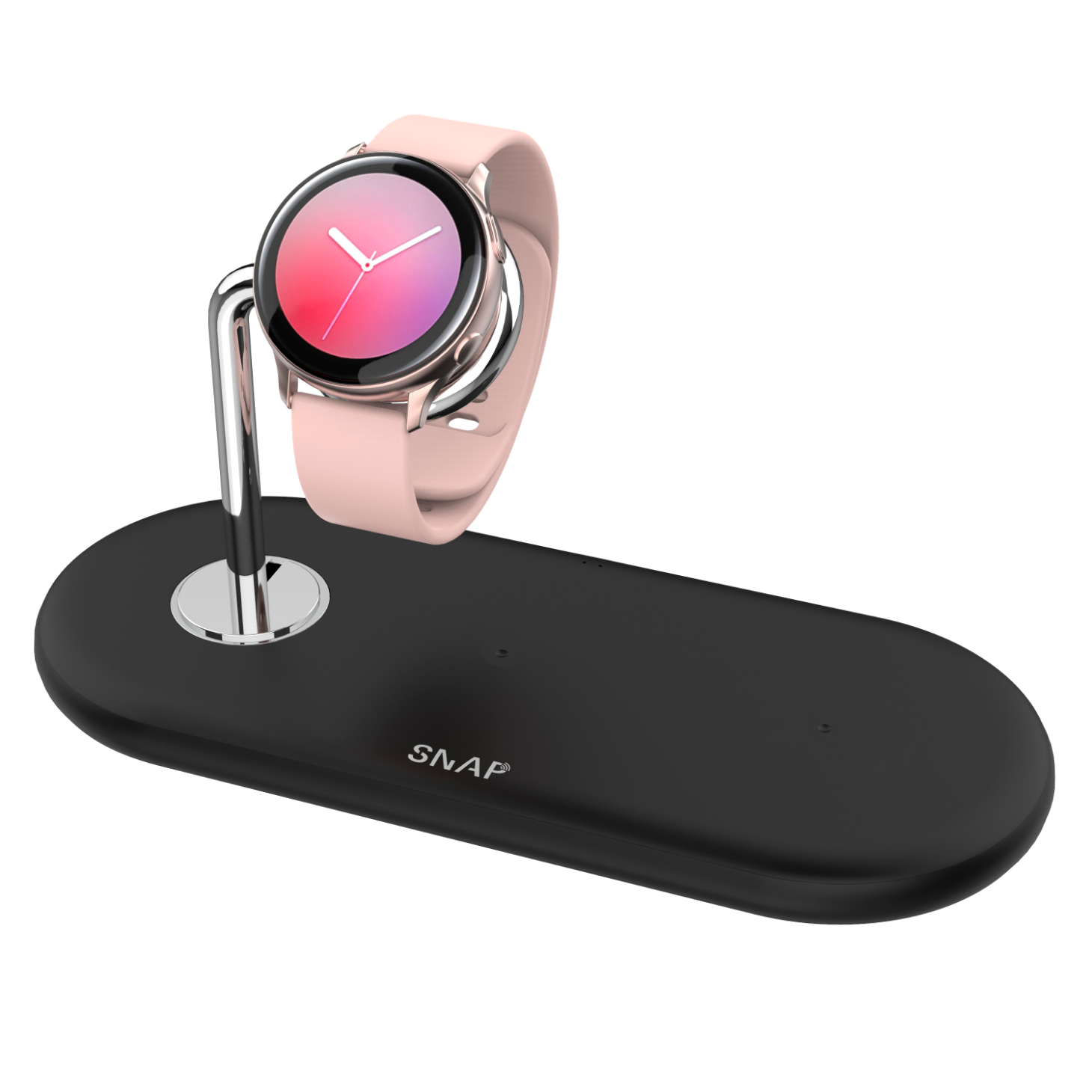 (Watch charger not included)
Elevate your charging
to new heights
Our stainless steel watch stand is smart watch charging perfected. Designed for Samsung Galaxy Watch 3, Galaxy Active 1 & 2.
See it in your space.
Take a closer look and see what the PowerBase will look like in your home with augmented reality.
To view PowerBase in AR, simply open this webpage in mobile browser.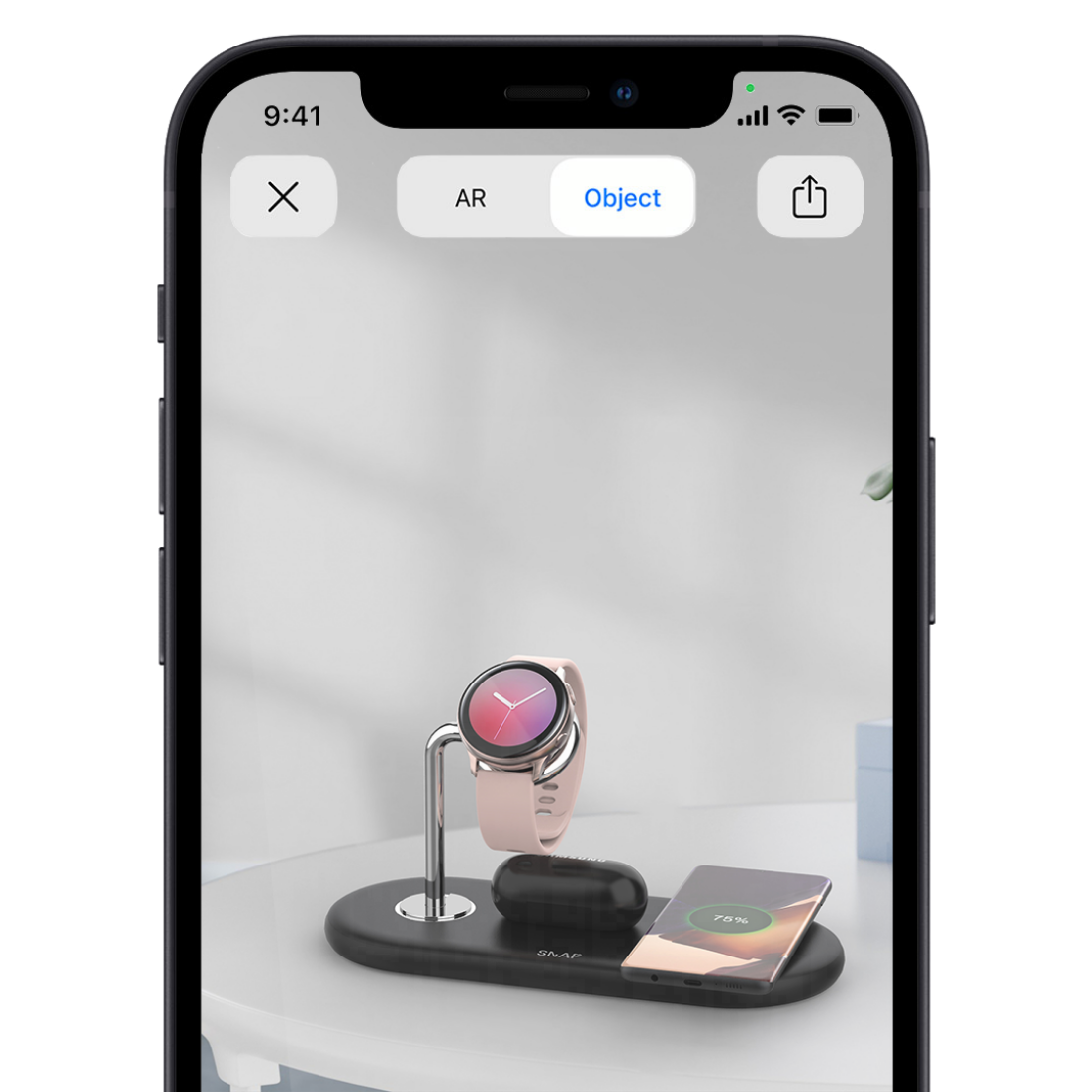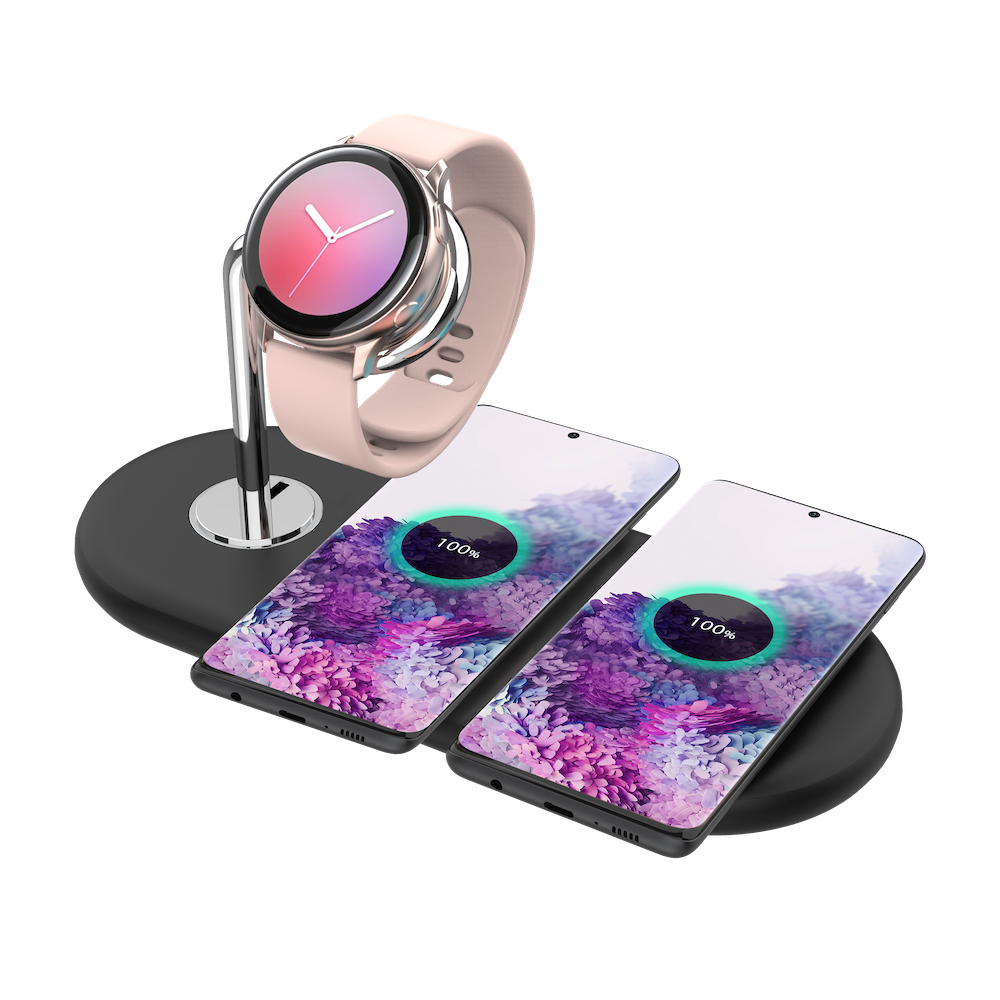 Dual
10W FAST
Not only is the PowerBase sleek & stylish, it is also extremely powerful. The PowerBase features 25W total output, up to 10W Fast wireless charging for two smartphones as well as up to 5W output for the Galaxy Watch 3 or Active 1 & 2.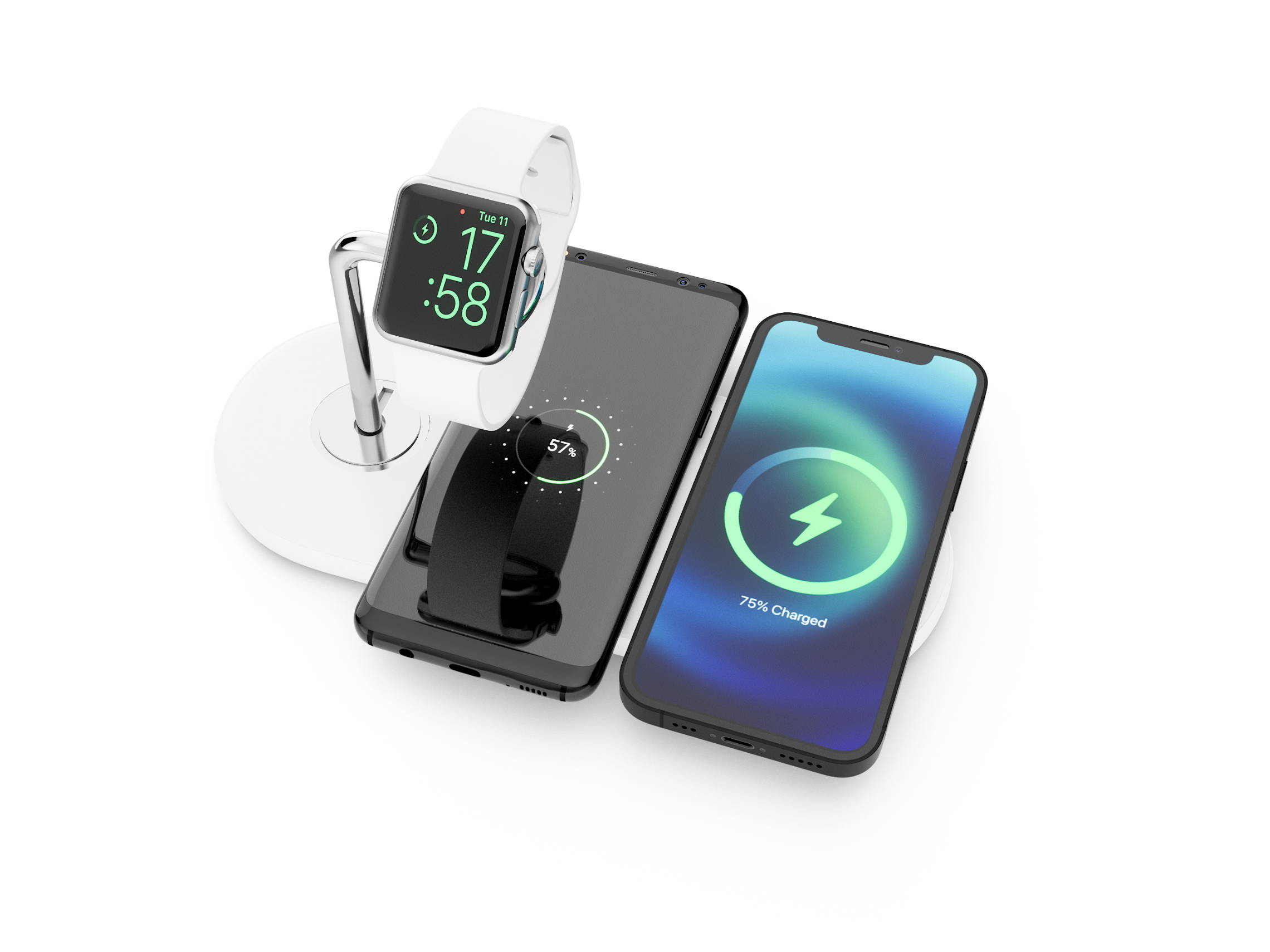 Share the Power
Our PowerBase is not only Samsung & Android compatible, it's also Apple compatible. As long as your device is Qi enabled, you can charge your device.
USB-C + PD
PowerBase 2 has the same strong USB C connection and has also been upgraded to be compatible with PD charging. Welcome to 2021.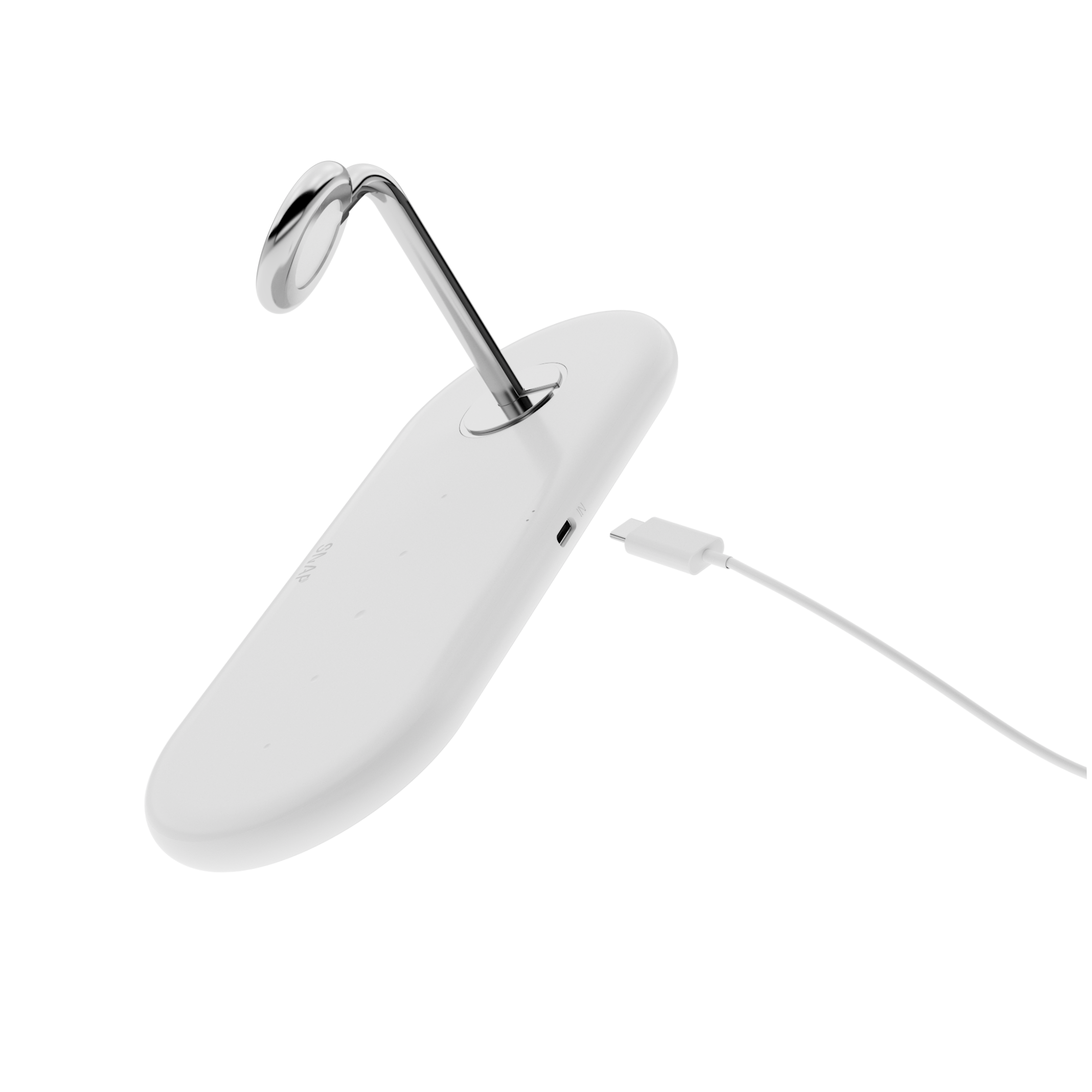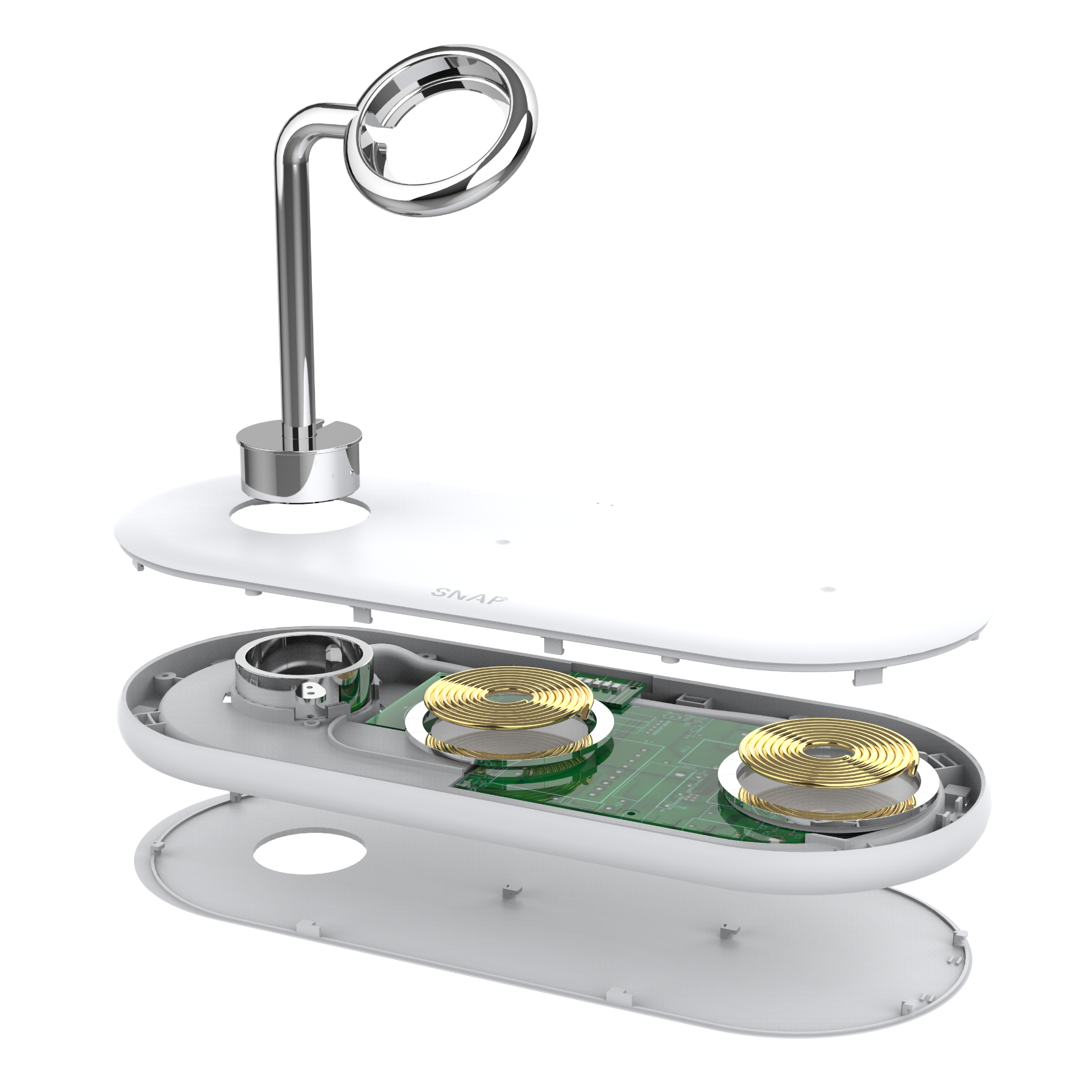 Safety First
Your safety is our priority. This is why we made sure to incorporate 5 advanced safety features in the PowerBase. Rest assured, your smart devices are safe with us.