Remove messy cables, charge the right way
A MagSafe compatible car charger that provides an uninterrupted charge for your entire drive.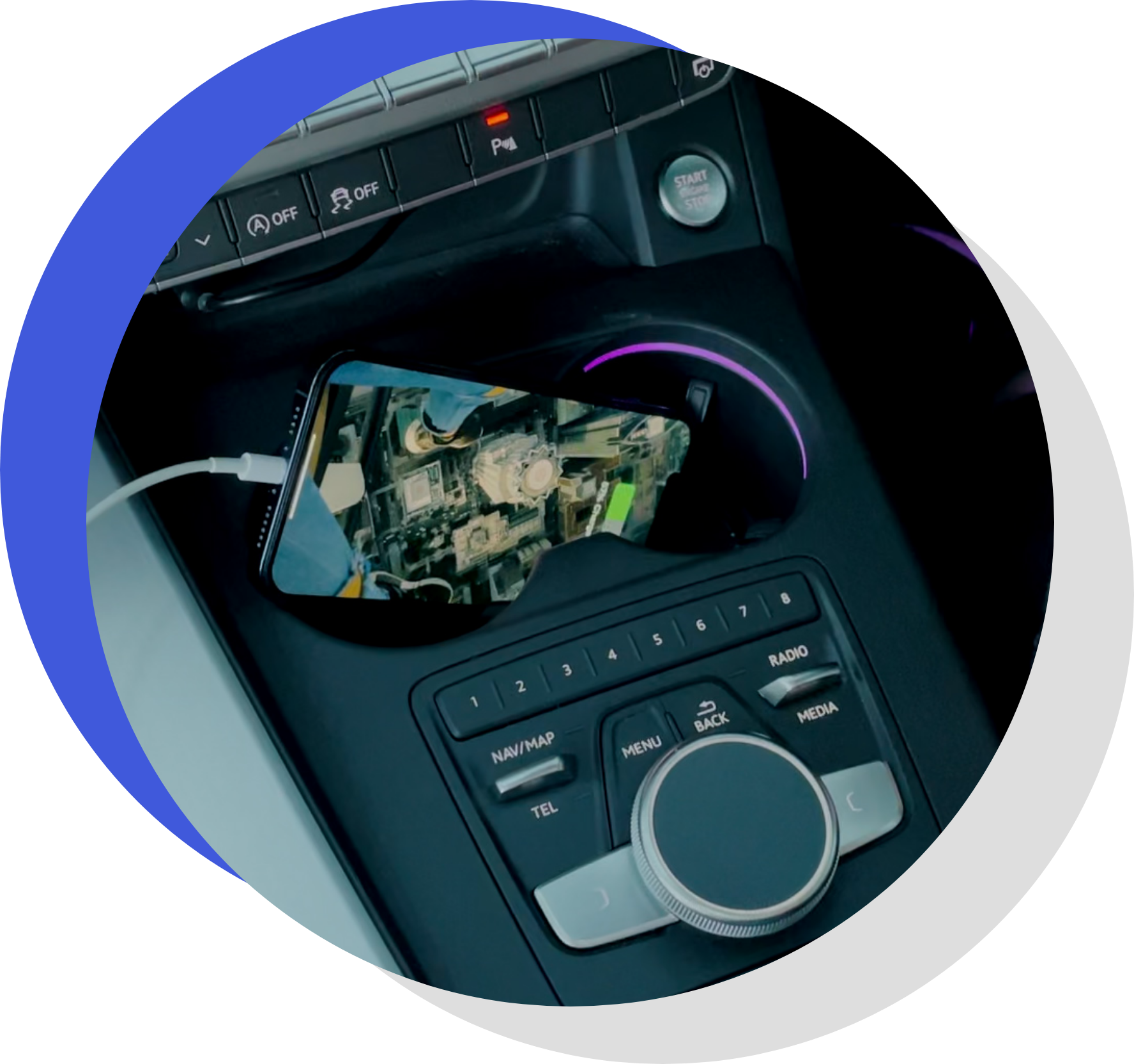 Standard cords can be very slow
Most chargers will only provide a 5W charge, which is the case for the USB ports in most cars.
With the SnapMount you'll achieve up to a 7.5W fast charge for your iPhone 12 or 13.
Up to 25% faster charging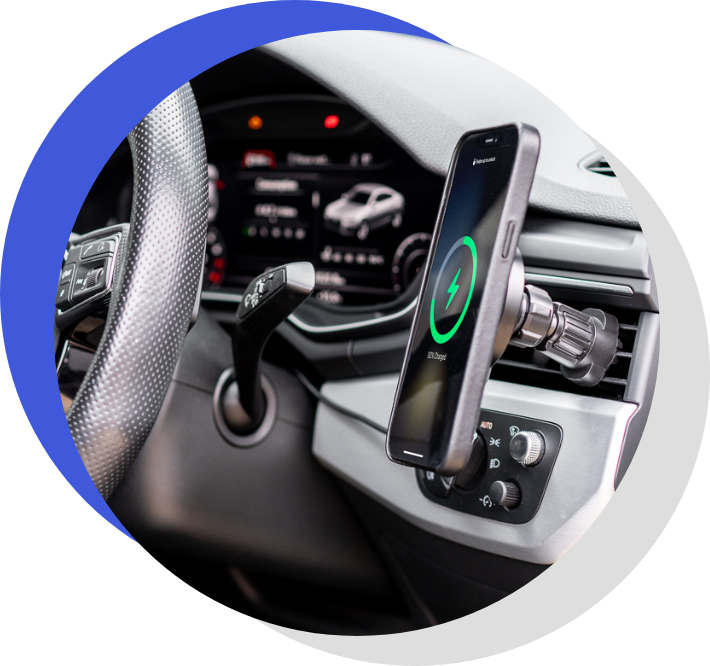 Drive your way with SnapMount
Designed to fit all car models, you can choose to attach it to your dash or to your vent.
Make your next drive one you enjoy.
The most amazing thing about the SnapWireless SnapMount 3 is that my iPhone 12 Pro Max gets charged all the time while I'm driving without the use of cables, just wireless. It also looks nice in my car.
Frequently Asked Questions
Unlike other car mounts, the SnapMount 3 has been designed with the highest grade materials to ensure quality. With 7.5W Qi wireless charging, your iPhone will charge up to 1% per minute.
   Do I need a magnet to attach it?

With the iPhone 12 and 13 range you do not need a magnet to connect to the SnapMount, it is compatible with Apples built-in magnetic system, MagSafe.
We offer a 30-day money-back guarantee so if it does not work for you, you can simply return it anytime to get a full refund.
   Do you have any discounts available?

Currently the SnapMount is on sale, however, this could end at any time.